Bob DiMeo's 2020 Firm Update
A Message From Bob DiMeo
If you were to reference my previous two yearly recaps, you'd find me describing 2017 as highly unusual where the S&P 500 was up big… and without a single down month, followed by 2018 concluding with thud – the 6 percent loss for the S&P 500 was its worst December since 1931. Well 2019 gave us another uncommon occurrence, stocks and bonds staged their biggest simultaneous gains in over two decades.1
The Fed's three rate cuts, among other factors, helped the S&P 500 soar over 30 percent and led to the 10-year Treasury yield closing below 2 percent, compared to 2.7 percent to start last year. It's rare to have both risky and safe assets ascend together, but that's exactly what transpired in 2019 when stocks, gold and crude oil all gained more than 10 percent.
So where do we go from here and how should investors position portfolios?
1. While some may debate the impact of current valuations, global growth, geopolitical risks and more, we believe adopting a well-conceived plan that incorporates broad, thoughtful portfolio diversification should be beyond debate.
2. We are in the midst of the longest economic expansion in U.S. history… and investors are correct to expect that a recession will eventually surface. But, I think most are misinformed regarding how recessions might affect stocks and bonds. See my recent post: How Badly Will a Recession Impact Your Portfolio
As always we are grateful to our clients, colleagues and friends of the firm who contributed to another very productive year at Fiducient Advisors and we remain deeply committed to helping clients prosper. On behalf of our entire team, thank you!
2019 Highlights
Surpassed $96 Billion in Assets Under Advisement: Experienced growth in all four areas including retirement plans, nonprofits, private clients and OCIO services for financial institutions
Added our 100th Professional and Promoted Numerous Colleagues click here

Ranked #31 Top Worldwide Consultants: Largest Investment Consultants ranked by institutional assets under advisement as of June 30, 2019 –  Pensions & Investments2 

Opened an Office in Southern California to better serve and also expand our West Coast client base click here. We now serve clients in 44 states from our five locations.

Launched Our New Website which received a 2019 Davy Award
Fiducient Advisors website
Davy Award details
Further Expanded our Research Efforts in all six areas including Global Public, Global Private, Hedge Funds, Real Assets, Capital Markets and Mission-Aligned Investing 

click here

Shared Knowledge with 300+ attendees at our 11th Annual Investor Conference and hosted numerous programs on timely and relevant topics throughout the year

"Gave Back" Through Numerous Efforts: 
Packed over 7,000 pounds of fresh food to provide more than 10,000 meals for Cook County at the Greater Chicago Food Depository


Participated in the American Lung Association Fight for Air Stair Climb

Provided holiday gifts and meals for families in need with The Christopher House

Collected Baby Bibs and Bottles for The Englewood Women's Initiative
2020 Initiatives 
Quarter Century! May 1, 2020 marks the firm's 25th Anniversary. It's been quite a ride and we are very grateful for our clients and friends of the firm.
Client Experience and Professional Satisfaction: When it comes to growth, we have a saying around here: Growth is not optional. We fully recognize people are the firm's most important resource and to that end, growth is required in order to attract, retain, stimulate and reward our talented professionals. That said, growth cannot come at the expense of providing exceptional client experiences and outcomes. We continue to advance initiatives with the goal of providing exceptional client experiences, regardless of business line or geographic location. We'll continue to make significant investments in professional development/training, technology and more.
We're Hiring! Seeking talented individuals in all areas including research, consulting and firm operations: click here for available careers

30 Minute Power Session – 2020 Essential Economic Update
Wednesday, January 22 – 10:30 am CST – click here to add to your calendar
12th Annual Investor Conference on September 16, 2020 – Save the Date!
Thank you, very best wishes and as always, please contact me or any of our professionals for assistance.
Robert A. DiMeo
Managing Partner
1Wall Street Journal: "Stocks and Bonds Haven't Rallied Like This Since 1988" – 12/26/2019 
2P&I's Consultant Ranking is a proprietary survey produced by Pension & Investment. Results are based on questionnaire responses sent to approximately 200 consultants determined by P&I that self-reported institutional assets under advisement as of June 30, 2019. Consultants with multiple subsidiaries are asked to provide information on a consolidated basis. No fee is associated with ranking participation. The ranking is not indicative of Fiducient Advisors' future performance.  
The information contained herein is confidential and may not be disseminated or distributed to any other person without the prior approval of Fiducient Advisors. Any dissemination or distribution is strictly prohibited. Information has been obtained from a variety of sources believed to be reliable though not independently verified. Any forecast represent future expectations and actual returns, volatilities and correlations will differ from forecasts. This report does not represent a specific investment recommendation. Please consult with your advisor, attorney and accountant, as appropriate, regarding specific advice. Past performance does not indicate future performance and there is a possibility of a loss.
View Related Insights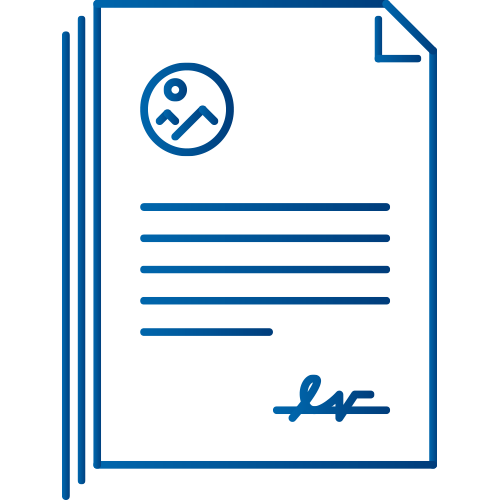 DiMeo Schneider Rebrands as Fiducient Advisors
DiMeo Schneider's announcement of the new brand coincides with the one-year anniversary of combining with Fiduciary Investment Advisors LLC Chicago, IL — DiMeo Schneider & Associates, L.L.C. today announced they …