A Culture Where Everyone Prospers
We welcome and encourage authenticity and embrace the differences that make each of us unique. We pledge to foster a workplace where all colleagues feel a sense of inclusion, belonging, appreciation and respect.
Diverse perspectives fuel richer advice
Consistently striving for a culture that reflects the individuals and institutions we serve, we appreciate the diverse opinions and perspectives of our colleagues. At Fiducient Advisors, we believe the collective sum of our individual differences, life experiences, unique capabilities and talents create an empowering environment that delivers better results for both Associates and clients.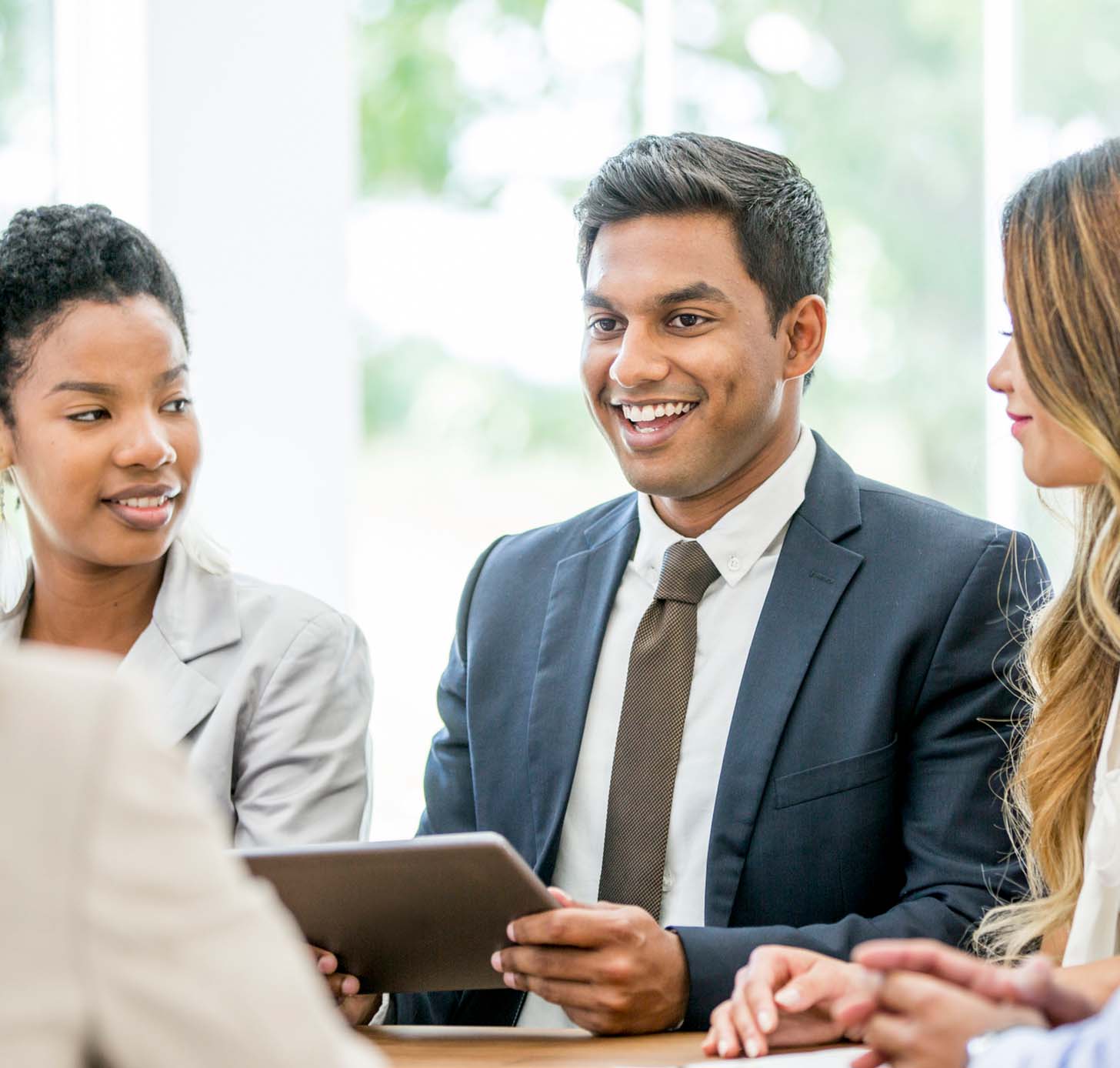 Our three pillars of Diversity, Equity
and Inclusion
Culture & Colleagues
The first, and most important of our three pillars, is our commitment to the workplace environment. We foster an atmosphere where all voices are heard and valued. We hire individuals with unique perspectives and we nurture them every day.
Investment Influence
Our commitment to Diversity, Equity, Inclusion and Belonging is also apparent in the breadth of investments and recommendations we make to our clients. Fiducient Advisors is a pioneering member of the Institutional Investing Diversity Cooperative.
Our Efforts & Outreach
Finally, we recognize the opportunity to underscore DEI&B in our support and sponsorship of local and national programs. We work to make life better for those around us, and we select vendors and partners who share in this commitment.
What our professionals say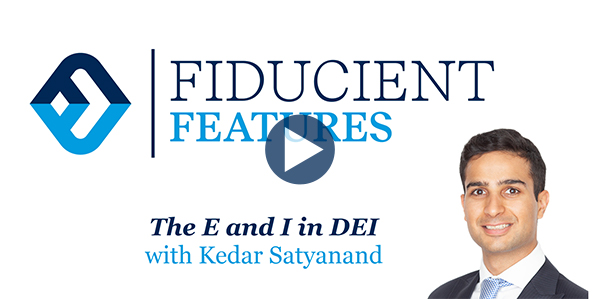 "I am proud to work for a firm that embraces Diversity, Equity and Inclusion with intentionality and passion. We encourage our colleagues to bring their authentic selves to work each day, knowing that their diverse backgrounds, experiences and perspectives will enhance the quality of the advice we deliver to clients."
Karen, Partner, Senior Consultant, Chair of Diversity Equity & Inclusion Steering Committee
"It's a privilege to be at a firm where I can look my clients in the eye and say, without reservation, that we truly have their best interests at heart."
Ahmed, Regional Director, Senior Consultant
"Beyond my love for our company culture, I enjoy all the opportunities this firm has to offer. Our team approach for achieving success is just the icing on the cake."
Paige, Senior Consulting Analyst
"I started out at the firm as an intern during my last year of college and immediately felt welcomed by the entire office. After graduating, I joined the team full-time, working with colleagues that were willing to help me progress in my career both professionally and personally, so in the end we could all better serve our clients."
Laura, Senior Consulting Analyst, Team Lead
Ready to Advance Your Career?
We built a workplace where everyone is deepening their expertise and discovering their potential. And because we embrace the differences that make each of us unique and check egos at the door, we hope you will experience a sense of belonging — an environment where your perspective is valued and your professional growth is paramount.